Bake Shop / Sweetly Decadent
In the mood for something sweet? You've definitely come to the right place.
Treats For All
Everyone deserves to eat things that taste wonderful. We always have a selection of delicious items from the city's leading organic, vegan, gluten-free bakeries.
A Sampling Of Our Offerings
RED VELVET CUPCAKES
Beautifully formed, lovely to look at, made by hand with all natural ingredients. Perfect for any occasion.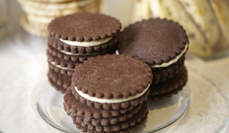 JUMBO MYL-OREO
From LPK's Culinary Groove, enjoy delicious gluten free, vegan and organic treats.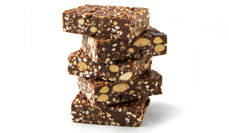 CHOCOLATE CHEWY NUT BAR
Whether you are avoiding certain foods for allergy, religious or ethical reasons, Sweets From The Earth creates 100% vegan, gluten & wheat free, trans fat free, GMO free, preservative free goodies.